Research
In order to better understand food deserts and the problems that exist in food deserts, we began our research process by exploring the literature published in this space. I led our secondary research efforts and found:
Food deserts can happen in urban areas too because lack of car also means reliance on others and inability to access fresh foods.
People want to purchase more fresh foods, they aren't necessarily purchasing processed foods because they're cheaper. In the same vein, majority of consumers believe that healthy food is more expensive.
There have been many government and nonprofit attempts to alleviate food desert issues but none have been sustainable.
These findings helped guide the interview questions we asked during our expert interviews with Kara Martin and Brandon Born.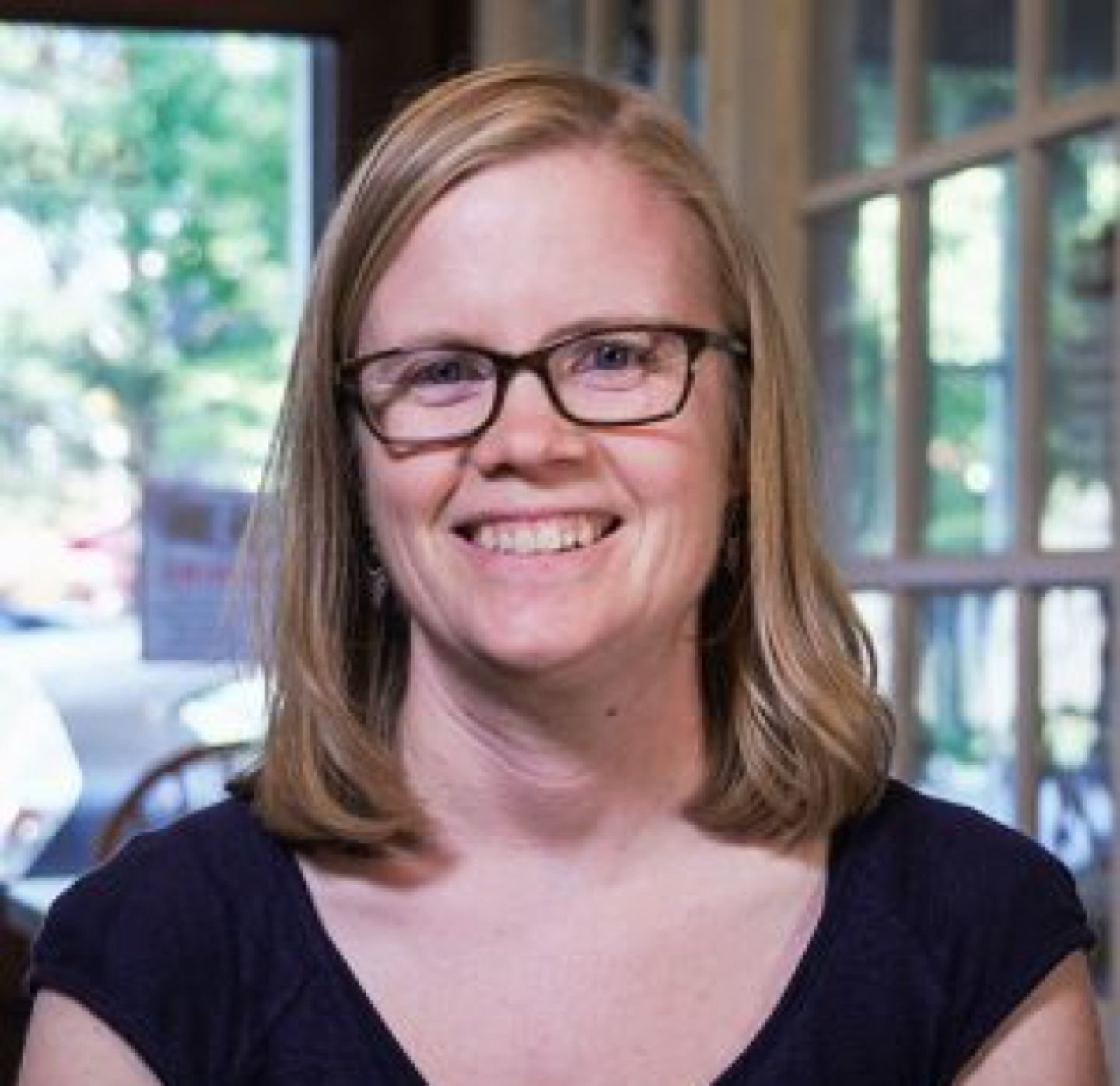 Kara MartinProgram ManagerFood Innovation Network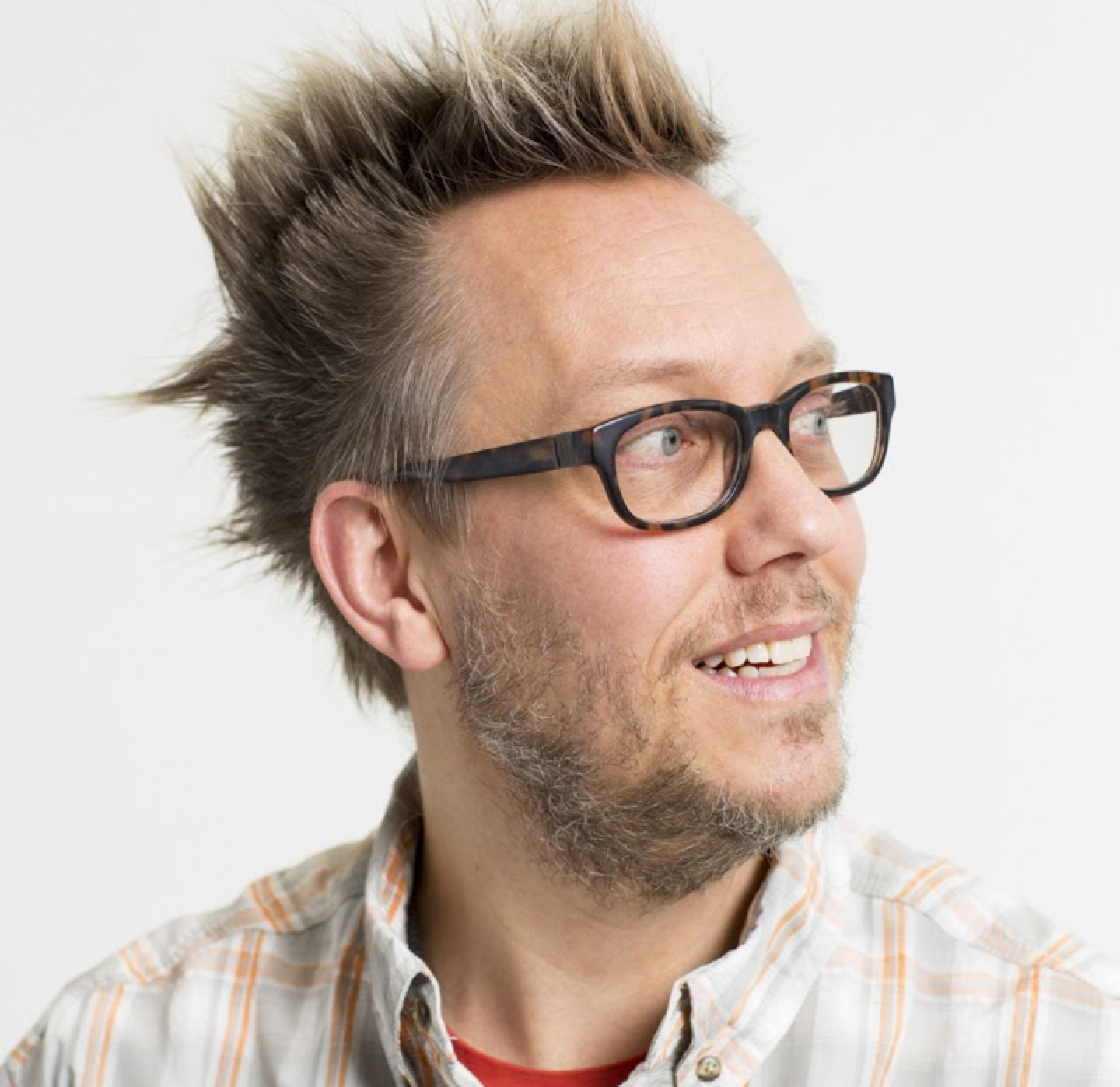 Branden BornAssociate ProfessorUW Urban Design & Planning

The two subject matter experts refined our understanding of food deserts and helped us reframe our problem. Our biggest takeaway was from Born, who explained that access to food doesn't just mean mobility. Access also needs to consider what people want and understand as food. For example, plopping a grocery store in a Muslim community that doesn't sell Halal meats doesn't really improve the access situation for Halal eaters. Another example was brought up by Martin, who mentioned that many South Asian immigrants in South King County don't recognize or know how to prepare and/or eat the vegetables in American grocery stores because we don't sell the varieties they're familiar with. As a result, their kids are eating frozen meals because they don't have access to the type of fresh produce they consider as food. Cultural barriers, in addition to language barriers also play an equal part in food accessibility as do distance and transportation.
We also wanted to understand people's relationship with food , in terms of both access and preparation. We stepped outside and set up an interactive polling station at Pike Place Market where we conducted semi-structured field research. Pike Place Market was chosen as an ideal location because it is a high traffic area where locals and tourists pass through regularly. This worked because we wanted to make sure we were gathering perspectives from people with various backgrounds and experiences.
What we learned in the field:
Confirmed our hypothesis that people think that fresh food is more expensive. In our case, the frozen meal was actually the most expensive.
Access and convenience heavily inform purchasing decisions.
Personal experienceinforms perceptions of cost, health, and the relationship between the two.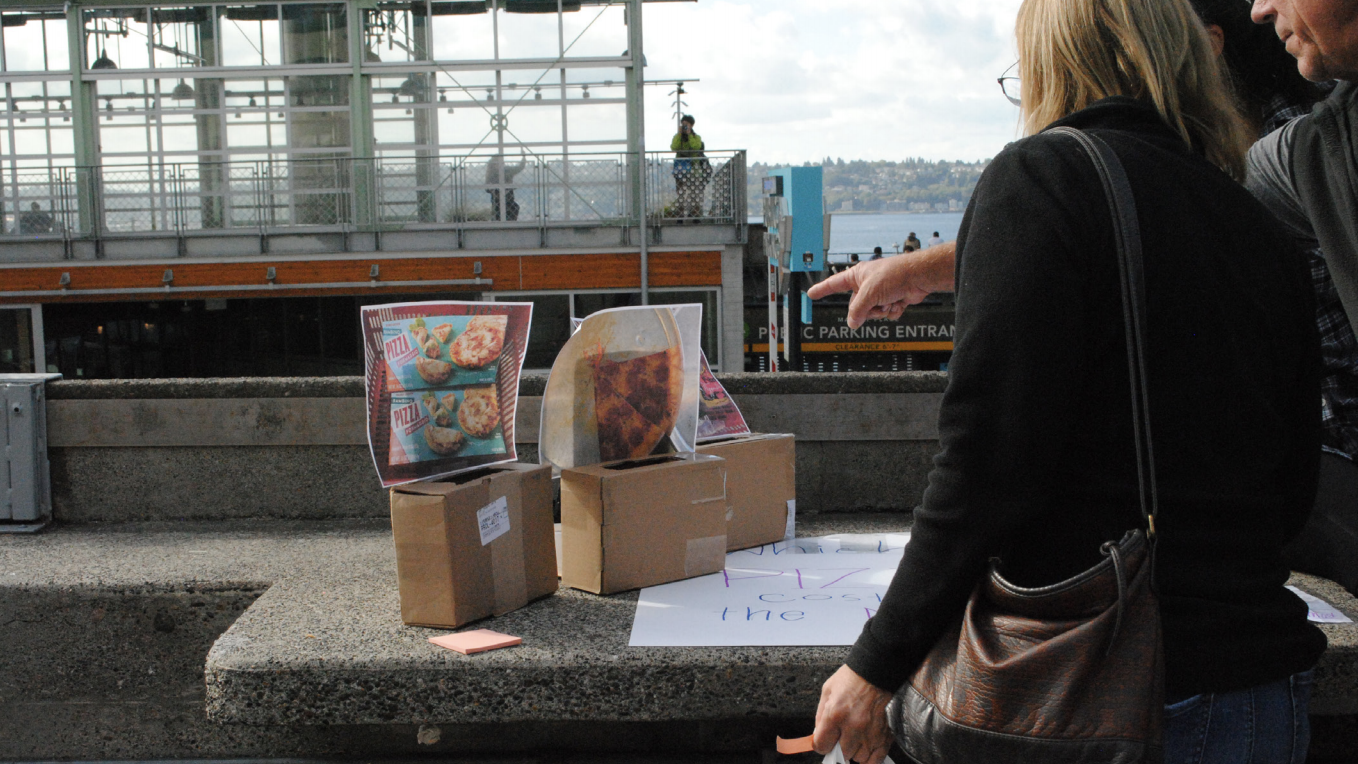 Armed with a clearer understanding of people's spending habits, food preferences, and perceptions, we were able to refine and iterate our interview questions for the remainder of our user interviews to better define our problem space. Unfortunately, due to project time constraints, we were unable to arrange interviews with residents in South King County and instead turned to the large international student population at UW. Our biggest finding was that international students and transplants face many of the same food access challenges immigrants face. When moving to an unfamiliar area, students feel stressed to find food they're used to eating or feel uncomfortable asking friends for ride favors to ethnic markets away from the U-District.
As a result, we refreshed our problem statement to include international students in addition to new immigrants, as the groups shared analogous struggles finding food comfortable to them in a new country.

CONCEPT DEVELOPMENT
We generated 30 concepts by doing braiding, mind mapping, and rapid sketching.
The final four contenders were a family matching program, kitchen reservation system for new business owners, recipe sharing application, and ride sharing.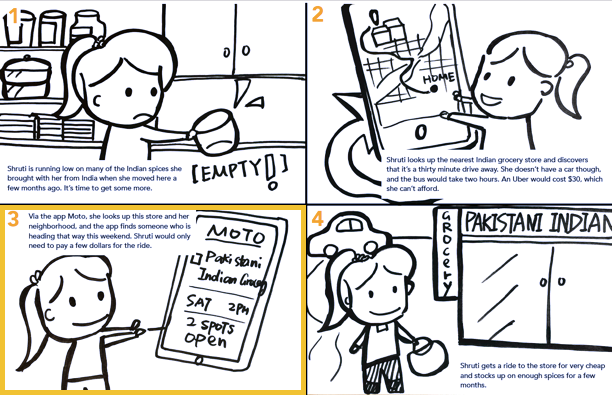 We moved forward with ride sharing as it was the most favorable among classmates and industry critiquers. We also felt that the saturation of ride share apps on the market indicates people are generally comfortable and familiar with ride sharing as a mode of transportation. We would be able to draw from their experiences to help inform our design.
How do we differentiate?
It should be noted that Wind is not a job, nor is it meant to be provide supplemental income to the driver. It's a means of connecting drivers to riders within their community to stores they are already heading to as part of their normal routine. While riders do pay a small fee for the ride, they are only contributing towards the cost of gas similar to how a friend might chip in for gas.
Why would drivers want to do this?
We learned through 5 post concept testing conversations that ride sharing is already happening organically as student and immigrants often give and take rides from neighbors or friends. P1 who is a US born student who grew up in a large immigrant family shared, "if none of us were [home], [my mom] would just knock on the next-door-neighbor's door and sometimes the son would take her to the store". P4, who has been in the US 6 years for school and work, recalled how she was helped by other "[Chinese students] from my hometown many times in my first years here" and often helps recent transplants now that she is more comfortable in her environment.
---
We chose to develop and test three different areas for our ride sharing app:
Rider experience with conversation prompts + shopping timer
Rider experience with on demand pickups rather than scheduled pickups
Driver experience - my focus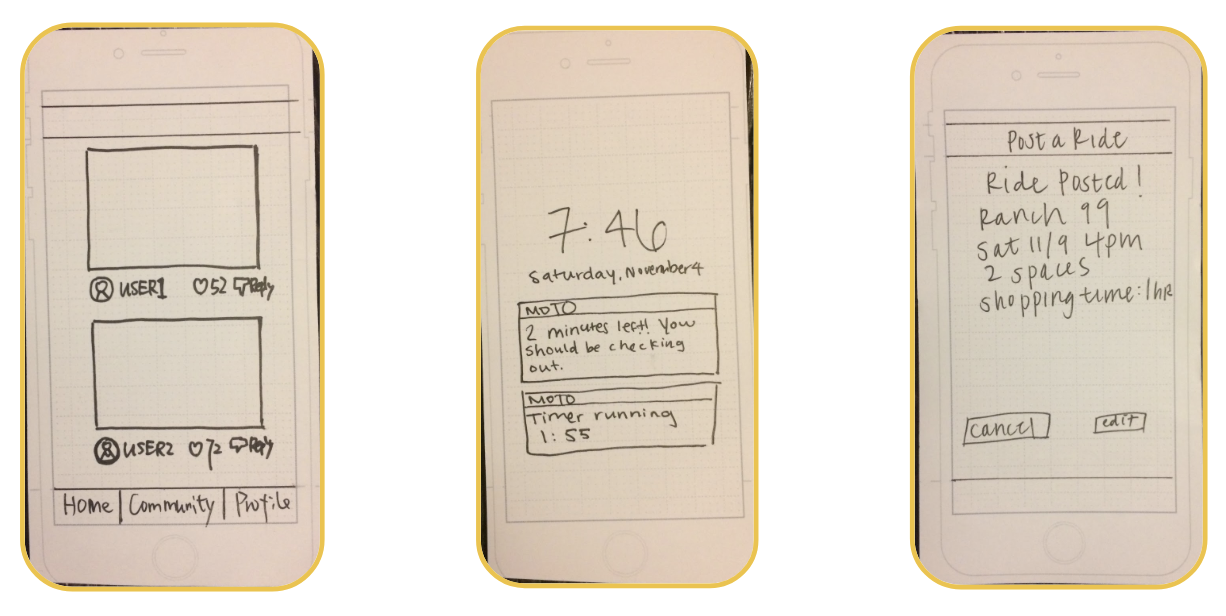 Kelda and I led two rounds of user testing for our concepts with 4 and 5 participants respectively before moving onto to our final prototype. Each round tested a separate experience for rider and driver as their needs differ.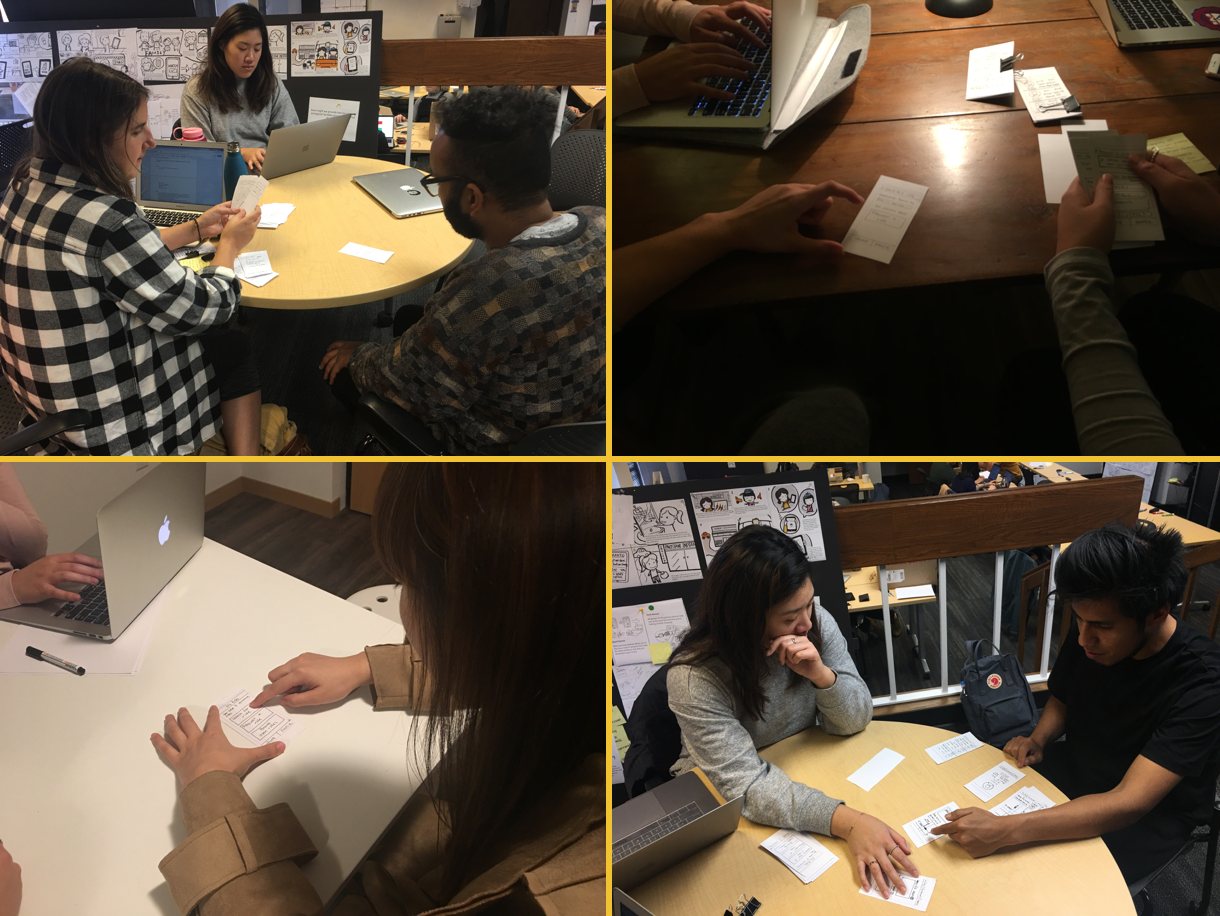 Insights & findings
Security: Users are highly aware of their security, and require a sense of trust every step of the way.
"I want to know more about Chris before accepting this. I want to view their profile and see more, maybe their history, further information. How many rides they've given. 2 rides, maybe not. If they've given 0, I don't want to ride with them. I'd like to be able to find drivers/riders who speak my language."
Conversation prompts: While our prior research showed that community was valuable in this context, our conversation prompts missed that need, because people either want to talk or do not.
"It feels a bit redundant. If I feel like if I'm having a good day I might talk to the driver. For me, it's kind of like I gotta be nice to people so I will say something. It doesn't hurt, but I might not do it."
Messaging: People requested a messaging feature, both to adjust scheduling and to foster trust before the ride.
"When I do Airbnb, I always message them first to have some dialogue going so I might do the same thing here."
Timer: Our timer created logistic and social barriers, and most importantly, caused unnecessary emotional pressure.
Our timer created logistic and social barriers, and most importantly, caused unnecessary emotional pressure.